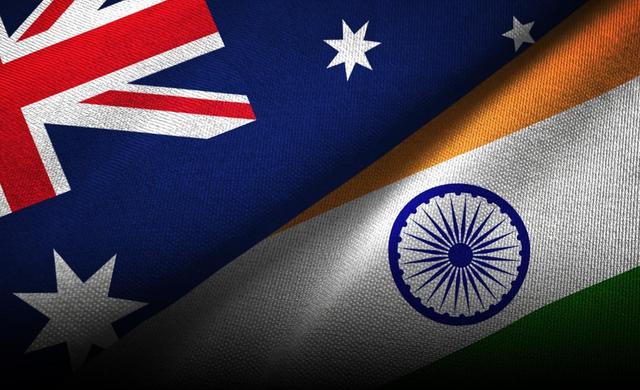 By Fang Xiaozhi
It was reported recently that India and Australia signed on June 4 a military logistics support and defense technology cooperation agreement, which allows reciprocal access to important military bases for technical and material replenishment. The two sides are also under talks to promote the "2+2" negotiation mechanism involving their foreign and defense ministers to reinforce their defense and political coordination and collaboration.
Apart from the need to tackle their common challenges now, the closer defense and geopolitical ties between Sydney and New Delhi are more driven by common interests and the changing international security situation. India has been implementing the Look East Policy (LEP) all these years with its objective expanding from the Southeast Asian region initially to East Asia and South Pacific. As the largest country in the Indian Ocean region, India is fully aware of the importance of stronger collaboration with Indo-Pacific nations. Australia, on the other hand, is the largest country in the South Pacific region and potentially a strong military power. Having acutely sensed Sydney's intention of strengthening cooperation with India, New Delhi has seen in it the premier partner in the region for Australia's significant role in promoting the LEP policy. Meanwhile, Australia has also stepped up its ties with India as the rising South Asian country has become a key participant and decision-maker in Indo-Pacific affairs and would have great impact on enhancing Sydney's clout in the region.
As the strategic layout of the Indo-Pacific region changed in recent years, India and Australia have seen their strategic interests converging with more matching points, which have prompted them to view each other as the most important partner in the region. They have actively promoted bilateral defense cooperation, elevated their exchanges, and expanded the scope of collaboration to safeguard and increase their interests, leading to the rapid development of bilateral relations.
The Mutual Logistics Support Agreement(MLSA) signed between the two countries is not only an important step for them to jointly forge the Indian Ocean plus Oceania control strategy but also establishes a major framework for the two militaries to share logistics resources. The agreement allows India and Australia to enter each other's important military bases such as seaports and airports, and to access a range of logistics support including material replenishment, repair and maintenance, and medical services. Such arrangements will significantly boost their coordinated combat capabilities and improve their "overall response" to regional humanitarian disasters. They also make it possible to deepen military integration through more complex joint military exercises and work out "new ways to cope with common security challenges", thus increasing the "scope and complexity" of their joint military drills and combat activities and enlarging the space for military collaboration. 
After the signing of the agreement, leaders of both sides also released a joint statement, vowing to build an open, inclusive, and prosperous Indo-Pacific. The declaration, together with the Mutual Logistics Support Agreement and the "2+2" dialogue constitutes the cornerstone of India-Australia military coordination and push bilateral relations to a new high as it steps up from "strategic partnership" to "comprehensive strategic partnership".
However, restrictions still remain on the India-Australia security and defense cooperation as far as future development is concerned. While New Delhi is highly alarming against interference in its affairs by countries out of the region and committed to diplomatic and strategic independence, which is a major part of its national strategy, Sydney, as America's traditional ally in the Asia Pacific region, is very close to Washington and highly dependent on it in the security field. Therefore, India has always been vigilant against Australia, regarding it not a strategically independent, or at least fully independent entity. It seems to India that Australia's dependence, particularly regarding core matters, will interfere in India's internal affairs as America's proxy. These suspicions and mistrust will prevent their relation from deepening further in the future.
(Fang Xiaozhi, a researcher at the Institute of Strategic Studies and International Security, Fudan Institute of Belt and Road & Global Governance)