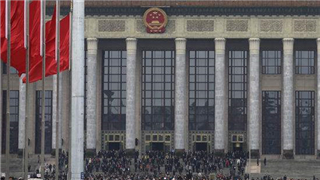 BEIJING, March 12 (Xinhua) -- Chinese courts at all levels took strong actions against crimes threatening state security last year, a work report of the Supreme People's Court says Tuesday.
Such crimes included inciting the subversion of state power, inciting the split of the country and espionage, according to the report.
During the year, courts across the country also worked with relevant departments to issue guidelines on busting terrorism and extremism, and punished crimes that involved advocating terrorism and using extremist methods to undermine the implementation of laws, the report says.
The report will be delivered by Chief Justice Zhou Qiang at a plenary meeting of the ongoing second session of the 13th National People's Congress Tuesday morning.