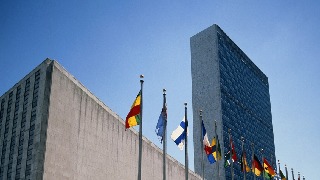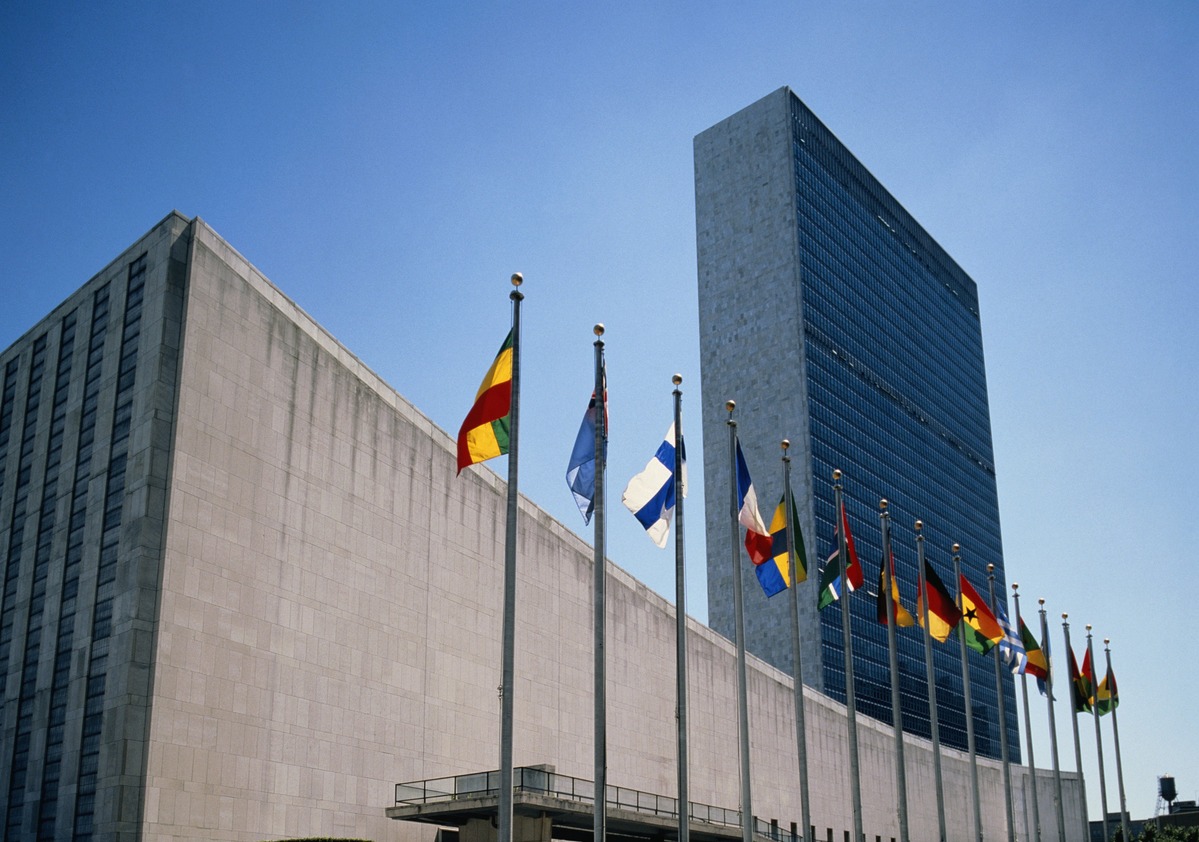 UN headquarters in New York City. [Photo/Agencies]
During the discussions of the Sixth Committee of the 76th United Nations General Assembly, countries again disagreed on how to finalize a comprehensive convention on terrorism and a global response to it.
Geng Shuang, deputy permanent representative of China to the UN, warned of international anti-terror efforts being undermined by ideological biases and the linking of terrorism with specific countries, governments, nationalities or religions.
He urged countries not to adopt a double standard on terrorism and politicize the international campaign against terror.
He said that the campaign against terror must not be selective or reduced to being a political tool.
In this light, Geng said that cracking down on the East Turkestan Islamic Movement, a UN-designated terrorist organization, is an important part of the international campaign against terror, and in line with the common interests of the international community.
Geng urged "some country" that had removed the ETIM from its list of terrorist organizations to immediately correct the wrong and restore its designation. He pointed out that the ETIM, which is a UN-designated terrorist organization, remains very active, with 1,000 or so combatants in Syria and hundreds in Afghanistan, and has close connections with al-Qaida.
Such a request may seem unrealistic amid the Western clamor about alleged "abuses" against the Uygur population in Xinjiang, which has been all the rage recently, with the United States particularly strident. But political manipulation of international anti-terror endeavors is harmful in that it splits the hard-won united front that has been forged globally in the aftermath of the 9/11 attacks.
The George W. Bush administration added the ETIM to the US Terrorism Exclusion List in 2004, displaying precious solidarity with China in the "war on terror".
The Donald Trump administration's removal of the ETIM from that list was an ill-considered move that essentially curtailed that solidarity.
It was and still is harmful to not only the two countries, but also the international campaign against terror.
Although the world's countries are yet to come up with a consensus on what qualifies as terrorism, the many violent attacks carried out against innocent civilians and law enforcement personnel in the Xinjiang Uygur autonomous region are bloody evidence of what the ETIM stands for.
Removing the notorious organization from its list of terrorist organizations may serve Washington's purpose of continuing to create trouble for Beijing. But by condoning acts of terror, the US may suffer greater losses in the long run.