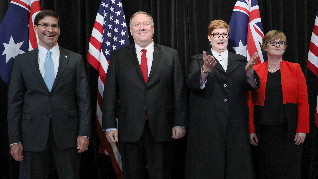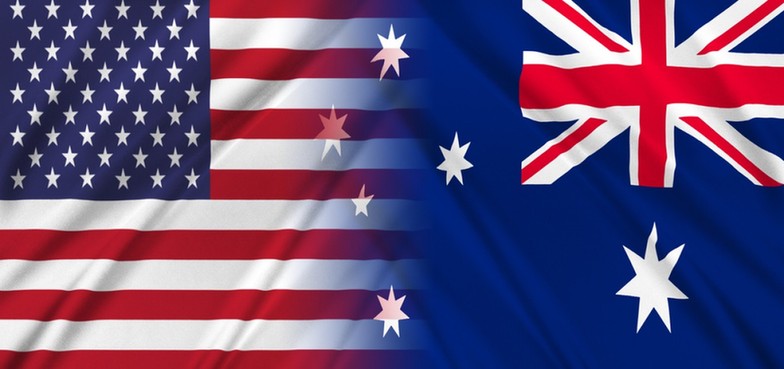 By Fang Xiaozhi
The US and Australia recently announced to establish a defense cooperation framework targeting China with Darwin, a port city in northern Australia, at the core, in a bid to strengthen and deepen the joint military training between the two countries, with principals committed to pursue increased and regularized maritime cooperation in the region, as well as the Indian Ocean. While the global COVID-19 pandemic is still at height, the suppression and containment of China by the US and Australia, which still cling to the mindset of confrontation, is bound to largely increase the destabilizing factors in regional security and give rise to a more confrontational geo-strategic structure.
The US has been eager to find more suitable military bases in recent years as it reinforce its "Indo-Pacific" strategy, and Darwin in Australia has been a favored position for its unique geographical advantages. Washington and Canberra signed a military cooperation agreement on the use of Darwin Port in 2014, which allowed America's marines and air force to train and station there. In 2016, Washington announced to dispatch long-range heavy bombers and air force refueling planes to station at the air force bases in Darwin and Tyndall. According to a joint statement of the 2020 AUSMIN, the US and Australia ministers said they discussed expanding operations in Darwin, where the US will establish a military fuel reserve and consider exercises with allies.
This is the most substantial progress on the bilateral defense cooperation since the US marines have been stationed in the city. The framework allows the US to carry out larger-scale military training and deploy more sophisticated equipment such as stealth fighter jets, large surface vessels, and nuclear submarines in the region, turning it into an important point of troops stationing, arms storage and logistics replenishment in the Indo-Pacific region.  
These moves will make the US military deployments in and around Australia less vulnerable and enhance its military presence and power projection capability in the South Pacific Ocean, thus largely changing the power balance in the region. It is predictable that as the top-secret cooperation framework is established and put into operation on schedule, the Darwin base will see its strategic position further elevated, becoming a new growth point in the US-Australia military cooperation.
However, Canberra has no small doubts about the development of its alliance with Washington due to the "America first" policy and unilateral stance the Trump administration has been exercising over recent years. Therefore, it has kept a certain vigilance against and distance from Washington while actively developing their bilateral defense partnership. During the recent "two plus two" meeting, Canberra refused Washington's request for it to carry out "freedom of navigation exercises" in disputed waters of the South China Sea.
Australia doesn't see eye to eye with the US on all issues despite their close alliance. Australia's Minister for Foreign Affairs Marise Payne said that every decision or judgment made by Canberra must comply with its national interests and security. Her remarks demonstrated that Australia has maintained some reason and restraint when handling its relation with China, and won't blindly jump on the US bandwagon and become Washington's paw in containing China in total disregard of the relation between Beijing and Canberra.
 (The author Fang Xiaozhi is a researcher at the Institute of Strategic Studies and International Security under Fudan Institute of Belt and Road & Global Governance. All the contents in the article represent the author's opinions and don't necessarily reflect the views of eng.chinamil.com.cn.)