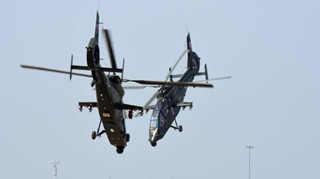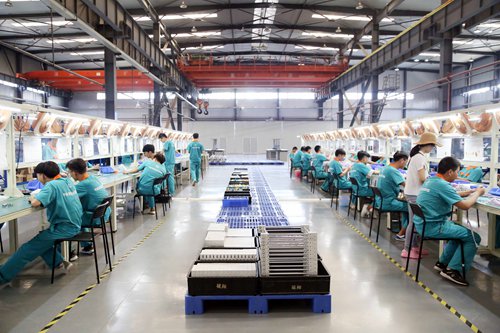 Employees from an intelligent technology research center in Southwest China's Chongqing, assemble 3D printers in a plant. The research center receives support from the China Academy of Space Technology in terms of recruitment and technologies, a prime example of deeper military-civilian integration. File Photo: IC
By Yang Chengjun
China is faced with a severe and complicated international situation now as the COVID-19 pandemic is still ravaging across the globe. As a veteran who had served in the military for 47 years, I believe, as far as the actual needs of military combat are concerned, military-civilian integration is not only an important approach to boosting and developing the national economy, but is also conducive to reinforcing the troops' combat readiness as soon as possible in the context of the current complex situation.
At the current stage, the Chinese military has to meet eight pressing needs through the military-civilian integration, in my opinion.
First, we need to predict and design the means of future warfare. Targeting possible and potential opponents, we must use advanced network and computer technologies to quantify the factors of warfare, battlefield environment and combat process and to simulate confrontation, so that the military can substantially improve its combat capabilities through exercises in the virtual combat environment. Many domestic private enterprises have done a better job in this area than the military.
Second, we need to develop and improve our anti-interference technologies, including devices that can release high-power interference and equipment and technologies that can resist interference with various frequencies.
Third, we need to develop all sorts of new-type stealth materials, heat-resisting materials, high tensile materials and anti-corrosion coatings to improve the weapons' penetrating power and crush-resistance capability on the battlefield.
Fourth, we need to improve our strategic reconnaissance and the capability of assessing the effects of assaults. It is a must to conduct reconnaissance on the opponents' strategic movements, know the assault effects at all times and analyze them directly, and analyze the technologies, equipment and devices on the battlefield.
Fifth, we need to develop technologies of precision measurements and guidance and control. We must introduce advanced precision control technologies, including flight control, interstage separation, precise docking and punctual return, to ensure more accurate control of our strategic weapons.
Sixth, we need to develop equipment and devices suitable for harsh environment. We should be able to enter special battlefield environments with suitable equipment and single-soldier gears and make sure equipped vehicles are able to run on roads in disregard of conditions, sloping and turning radius.
Seventh, we need to develop unblocked communications approaches. This is to guarantee command across layers and lateral communication, ensure command and control in harsh environments, and make sure communication is unblocked even in mountainous areas or when in motion.
Eighth, we need to ensure stable and reliable underground water, wind and power facilities. Water filters of stable performance, advanced ventilation filters and leading garbage and feces treatment technologies are needed, so that the troops can hide and stand by in launch silos and trenches.
However, due to external interference and the inaction of some organizations, China's military-civilian integration strategy is troubled by a string of problems, such as unsmooth military-local communication mechanism, incomplete relevant policies and regulations, repeated projects and investment, supply-demand structure and interest chains that are hard to change, and the excessively high authority in approving the integration. These defects are impeding the in-depth development of the national strategy of military-civilian integration.
To promote the implementation of military-civilian integration and the successful commissioning of products made by private enterprises, I think the current priority is to establish a smooth communication and exchange platform between the military and enterprises and figure out what the military really needs. Meanwhile, enterprises, instead of pulling strings or engaging in malpractices, should put manufacturing quality products first and be able to provide trial products for use in the military when necessary.
 (The author Professor Yang Chengjun is a retired senior researcher from the PLA Rocket Force and expert on nuclear strategy and nuclear arms control.)
Disclaimer: This article is originally published on ifeng.com, and is translated from Chinese into English and edited by the China Military Online. The information, ideas or opinions appearing in this article do not necessarily reflect the views of eng.chinamil.com.cn.