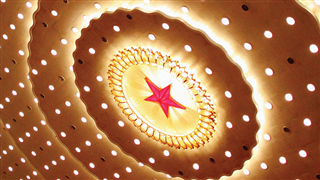 As China's "two sessions"(NPC and CPPCC) is approaching,China Military Onlinegets to foreign military cadets of  International College of Defence Studies in National Defence University PLA China, to hear their voices on China's anti-epidemic efforts and the "two sessions".
Question: What do you think of China's efforts in the fighting against COVID-19 ?
Pakistan Brigadier General Farrukh Shahzad Rao: Only few nations had the ability to tackle this crisis with confidence and China is on the top of this list. Today China is a safer country. It is returning to normalcy, citizens are going back to normal life while the world looks on with amazement. Chinese should feel really proud of their country, leadership and themselves.
Mexican Navy Captain Fernando Gorraez Alejandre: China is now supporting other nations to combat COVID-19, and its actions show Chinese commitment to the international community to construct a community of shared future for mankind.
Pakistan Army Brigadier Umar A.Shah: The ongoing global health crisis warrants "Whole of the Nation" approach at domestic level aided with "Globally Coordinated Response Mechanism". Instead of embroiling in useless blame game, it is incumbent upon all nations to rise to the occasion and meet this challenge with solidarity and closer cooperation.
Question:In your opinion, what is the greatest achievement China has made in the development of recent years?
Umar A.Shah: China's biggest achievement in national development has been its poverty alleviation programme. Year 2020 is set to be the timeline when China plans to eradicate poverty in the country and becomes a moderately prosperous society in all respects. If China achieves this goal, it would be 10 years ahead of the United Nations Sustainable Development Goal aiming to end global poverty by 2030. China's confidence in ending poverty on schedule owes to its strong leadership and people-centered development.
Mexican Navy Captain Fernando Gorraez Alejandre: While China establishes a liberal vision based on its ancestral philosophy called Tianxia where interests are shared and participation is voluntary…
Question:What do you think of the upcoming "two sessions" ?
Umar A.Shah: The "two sessions" have already been delayed for two months because of the COVID-19 pandemic. However, the current timing of the "two sessions" signals the staged triumph of the nationwide fight against the COVID-19 pandemic.
Farrukh Shahzad Rao: One of the most impressive aspects about Chinese governance is its strategic culture. It is based on the collective wisdom of the nation. The NPC and CPPCC are two such fantastic forums which bring delegates from all over China to share their ideas and contribute in national decision making process.
Fernando Gorraez Alejandre: China's "two sessions" will confirm its commitment to improving the global governance system with a liberal vision and multilateral actions that allow all developed or developing nations to live together equitably with a win-win vision, in order to build a community of shared future for mankind.