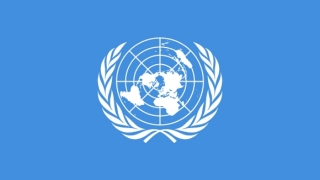 ACCRA, Nov. 21 (Xinhua) -- The United Nations (UN) on Monday urged West African states to adopt a mixture of military action and good governance to defeat the scourge of violent extremism and terrorism in the region.
Giovanie Biha, the Acting Special Representative of the UN Secretary-General for West Africa and the Sahel, made this call in the Ghanaian capital Accra during the opening of the ministerial session of the Accra Initiative.
"Given the complex and dynamic nature of threats posed by violent extremists, there is a need to ensure a consistent response that combines the military approach with long-term interventions aiming to address the governance deficits noted in affected communities," said Biha.
Such an approach, she said will require improved coordination at the national level between the relevant ministries, agencies, and departments and across borders.
Biha further called for a united front to address the vulnerabilities and strengthen resilience to defeat this scourge which remains a serious threat to peace and stability in the region. "Because the threat is regional, our responses must also be the result of strong and constant coordination while being more adaptable and holistic."
"Please, be assured that the UN Office for West Africa and the Sahel is willing and ready to continue to provide constant support in the framework of our core mandate," she said.
Ghanaian National Security Minister Albert Kan-Dapaah said peace and security remained threatened in the subregion, with the security situation constantly deteriorating.
"But this doesn't mean our efforts have been in vain because the situation would have been worse without our interventions based on intelligence sharing and security cooperation," Kan-Dapaah said.