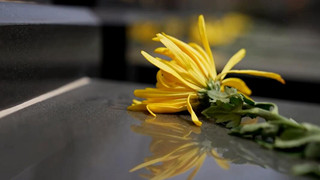 BEIJING, April 2 (Xinhua) -- China has issued a circular to ensure the search, identification and protection of the remains of missing and unknown martyrs ahead of this year's Tomb-sweeping Day, which falls on April 5.
The circular, recently released by the Ministry of Veterans Affairs, noted that searching for, excavating, identifying and protecting the remains of missing or unknown martyrs is of great significance in carrying forward the spirit of the martyrs and consoling their relatives.
Once identified as martyrs' remains, they shall be properly buried in a timely manner in the nearest martyrs' cemetery and a burial ceremony shall be held, said the circular.
The information and data of martyrs' remains will be kept and utilized in accordance with the relevant requirements of the country, it added.