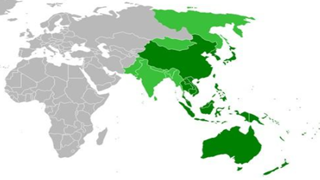 刘赫然、左尚
By Liu Heran and Zuo Shang
近年来,随着亚太地区成为全球经济发展和地缘政治竞争的热点地区,一些西方国家加入该地区的角逐。远在欧洲的英法两国,不仅在亚太地区动作频频,还相继发布"印太战略"。
Some western countries have joined the scramble in the Asia Pacific as the region becomes a hotspot in global economy and geopolitical competition, with the UK and France, two countries far out in Europe, making constant moves in the region and issuing their Indo-Pacific Strategy successively.
2月至3月,两国相继举行亚太合作论坛和印度-太平洋问题高级别磋商。作为西方国家的代表,英法都将获取利益作为政策着力点,但不免在多项事务上存在竞争。
From February to March, the two countries, both representatives of the West, took turns in hosting the Asia Pacific Cooperation Forum and the high-level consultation on the Indo-Pacific, but as both are keen to secure interests for themselves, competition is unavoidable, and in more than one area.
竞争地缘红利。作为唯一在亚太地区拥有领土的欧盟国家,法国在处理地缘竞争问题时,姿态更加务实,避免在有关大国间选边站队,希望赢得和巩固欧盟国家对法国"领头羊"的认可。
Competition for geopolitical dividends. As the only EU member that has territory in Asia Pacific, France is more pragmatic when handling geopolitical rivalry. It carefully avoids picking sides between major powers and hopes to secure and cement other EU members' recognition of its leading position in the union.
与美国保持"特殊关系"的英国则主动停靠于美国的遏制战略庇护伞之下,自动嵌入美日澳等国构建的军事盟友体系,将地缘诉求牢牢拴在美国身上。可见,英法两国在亚太地区地缘战略中蕴含的结构性分歧,势必导致双方在地缘利益角逐中明争暗斗。
The UK, which has a "special relationship" with the US, is happily staying under its umbrella of containment strategy, willingly becoming a part of the military alliance forged by the US, Japan and Australia, and pursuing its geopolitical goals onboard America's bandwagon. The structural divergences between Britain and France's Asian-Pacific geo-strategy will inevitably lead to their contention in the geopolitical game, explicit or implicit.
竞争合作伙伴。从两国发布的文件看,印度成为双方共同拉拢的对象。两国均认为,印度是连接印度洋和太平洋的海洋大国,地理位置十分重要。考虑到印度历届政府奉行机会主义,必然会在英法之间寻求战略平衡,两国势必竞相提供符合印度口味的公共产品。
Competition for partners. According to the documents they released, both Britain and France are trying to lure India to be their partner for its important geographical location connecting the Indian Ocean and the Pacific Ocean. Given the Indian government's opportunistic tradition, it is bound to strike a balance between the two European countries, which will then compete to provide public goods more to New Delhi's taste.
此外,由于澳大利亚在军购和联盟问题上刺痛了法国,也使法国不断强化与印度尼西亚的关系。印度尼西亚同澳大利亚源自身份错位和安全困境的战略交锋,也会促使背后助力的英法两国暗中较劲。
In the meantime, Australia's betrayal of the arms deal and alliance also prompted France to strengthen the relation with Indonesia, whose encounter with Australia, stemming from wrong self-positioning and security dilemma also gave a nudge to the UK-France contention.
竞争军火市场。对于经济效益的嗜好与贪婪,构成了西方国家介入亚太地区事务的原始动力。相较于数字治理、绿色能源等合作领域,售卖武器装备和经营后勤体系的收益显然更加直接。
Competition for arms market. The greed for economic gains motivates western countries to engage in Asian-Pacific affairs, and selling weapons and equipment and operating logistics systems are obviously more lucrative than working on digital governance and green energies.
英国国际战略研究所专家罗伊·乔杜里直言,如果没有防务合作,印度和英国不可能建立全面战略伙伴关系。
Roy-Chaudhury, an expert from the International Institute for Strategic Studies (IISS), a British institute, said point-blank that a comprehensive strategic partnership would be impossible between India and the UK but for defense cooperation.
与此同时,具备自主国防工业体系的法国,早已在该领域挣得盆满钵满。随着亚太地区复杂关系网络的不断碰撞,势必激起各国对于国防安全领域的海量投资,在真金白银的市场份额争抢中,英法之间定不会心慈手软。
At the same time, France, with independent national defense industry, has long lined its pocket in this market. The growing collisions and clashes in the already complicated landscape of Asia Pacific will propel its countries to pour money into national defense and security, and neither London nor Paris will pull punches when trying to seize a share of this huge market.
但无论是"搭便车"还是充当"排头兵",英法两国在亚太地区的如意算盘恐难以实现。
Yet, whether they intend to "take a free ride" or "lead the pack", their rosy plans for the Asia Pacific region will be hard to come through.
一方面,美国是制约英法两国在亚太地区政策有效性的最重要原因。美国基于自身实力地位出发构建的"印太地区"安全格局,就是要在不断唆使地区盟友蚕食竞争对手的同时,防范军事冲突的爆发,维持斗而不破的局面,使得美国利益最大化。对于不得不看美国脸色行事的英法两国,实际上可运作的空间有限。
On the one hand, the US is the most important reason why Britain and France's Asian Pacific policies may prove ineffective. The US, leveraging its position of strength, has been weaving an Indo-Pacific security net that essentially aims at preventing any military conflict and keeping the current confrontation from escalating, while the regional allies can eat into its competitors' pockets and consequently maximize America's interests. There is really not much room for London and Paris to maneuver as they have to follow Washington's lead at every move.
另一方面,英法两国提供的"菜单"未必合人"胃口"。抛开安全议题,英法两国也希望在经济、社会、环保等领域与亚太国家保持合作。然而,英法两国推广的规范与制度,往往超越当地发展实际,制约了合作的可行性。
On the other hand, the "menu" provided by Britain and France isn't necessarily that tempting. Security aside, the two countries also hope to cooperate with Asian Pacific countries in economic, social and environmental sectors, but the standards and systems they promote are far ahead of local realities and make cooperation less feasible.
以法国提出的个人数据安全为例,很多太平洋岛屿国家尚未建立完备通信体系,难以建立数据库以应对外部挑战,与法国合作的结果只能是让渡数字主权。此外,西方国家在基础设施建设领域普遍采取"捐赠+高息融资"和"捐赠+主权割让"模式,难免会引发普通民众对西方政策的反感。
Take the France-proposed personal data security for example. Many island states on the Pacific Ocean haven't even established a sound communications system yet, how are they supposed to build a database to cope with external challenges? As a result, their cooperation with France would only lead to the transfer of digital sovereignty. Besides, how western countries approach regional infrastructure construction –with donation plus high-interest financing or donation plus sovereign cession – will also likely repel the locals.
(作者单位:对外经济贸易大学国家对外开放研究院)
(The authors are from Academy of China Open Economy Studies, University of International Business and Economics)