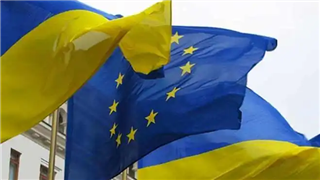 海 宁
By Hai Ning
俄乌冲突发生后,欧洲多国打破诸多原有"禁忌",密集出台应对举措,其防务政策进入新一轮变革期。
The Russia-Ukraine conflict propelled many European countries to break away from their old "taboos" and launch an intense series of measures in a new round of reform of defense policies.
对乌军援屡屡破例。德国突破此前禁令,首次公开向"战乱地区国家"输送防空和反坦克等"致命性武器"。瑞典、芬兰均实质性放弃"中立"传统,对乌提供武器弹药支持。欧盟宣布动用多达5亿欧元的"欧洲和平基金","史上首次"为"正遭受攻击的国家"购买、运送"致命性武器"以及燃料和防护装备,已基本用完该基金本年度的预算份额。欧洲多国公开支持或默许本国公民作为"国际雇佣军"赴乌参战。
Military aid to Ukraine breaks Europe's conventions repeatedly. Germany lifted ban on sending air-defense and anti-tank "lethal weapons" to war zone for the first time. Sweden and Finland both substantially gave up their "neutral" tradition and provided Ukraine with weapons and ammunition. The EU, for the first time ever, announced to actuate more than EUR 500 million of "European Peace Facility" to purchase and deliver "lethal weapons", fuels and protective gears for a country currently under attack, and that pretty much used up the fund's budget for this year. Many other European countries publicly supported or allowed their citizens to fight in Ukraine as "international mercenaries".
扩军备战风潮涌动。尤为引人关注的是,自1990年两德统一后德国首次大幅追加国防预算,宣布设立总额达1000亿欧元的"特别基金"用于提升军备,且表示今后每年都将把国防开支提高到国民生产总值的2%以上。这也意味着,德国将超过印度,成为世界第三大军费开支国。德国国防部已宣布,将购买35架美制F-35战斗机。波兰加速从美国接收250辆M1A2"艾布拉姆斯"主战坦克,其议会几乎全票通过《保护祖国法》,规定自2023年起,将国防开支在国民生产总值中的占比从目前的2%提升至3%。此外,还有多个欧洲国家出台了提升军备的方案。
Military buildup and war preparedness is at full tilt. It's worth special attention that Germany, for the first time ever after its reunification in 1990, increased its defense budget by a large margin and announced to set up a "special fund" of EUR 100 billion to strengthen the military, saying that it would increase the annual defense spending to over 2 percent of GDP from now on. This means Germany will surpass India to become the world's third-largest military spender, and its Defense Ministry already announced its plan to buy 35 of America's F-35 fighter jets. Poland sped up the takeover of 250 M1A2 Abrams main battle tanks from the US, and its Sejm almost unanimously passed the homeland defence bill, which increased the national expenses from the current 2 percent to 3 percent of GDP starting from 2023. Several other European countries also rolled out military-strengthening plans.
北欧国家转变立场,积极靠拢多边防务机制。芬兰民意发生重大突变,民调中首次出现了过半数人员支持加入北约的状况。瑞典和芬兰两个"中立国"政府均愿强化与北约的关系。秉持"大西洋主义"和"北约至上"的丹麦,则有意参与欧盟共同防务机制,拟于今年6月就此事举行全民公投。
North European countries change course to support multilateral defense mechanism. There is a dramatic change in the public opinions of Finland, as a poll showed more than half of its population for the first time now supports joining NATO. Sweden and Finland, two traditionally neutral countries, both expressed willingness to tighten the ties with NATO. Denmark, which upholds "Atlanticism" and "NATO supremacy", intends to join the EU common defense mechanism and will hold a referendum on this in June this year.
诸多欧洲国家防务政策的调整如此相近,既是面对变局的应激反应,更是由于俄乌冲突深刻影响了欧洲人的安全观。
The adjustment of defense policies by European countries is a reaction to the abrupt change of situation. More importantly, it is a reflection of the profound change in Europeans' security outlook stemming from the Russia-Ukraine conflict.
进入21世纪后,传统的军事安全问题在欧洲人的"安全词典"里已然淡化。2003年底,欧盟在首份安全战略文件中,开门见山地抒发了"欧洲从未如此繁荣与和平"的喜悦,以及"大规模军事入侵威胁不再"的宣言。彼时的欧俄关系,正以双方规划"四大共同空间"(共同经济空间,共同自由、安全和司法空间,共同外部安全空间,共同科教文化空间)蓝图而攀升至冷战后的巅峰。
In the 21st century, traditional military security has been marginalized in the minds of Europeans. At the end of 2003, the relationship between Europe and Russia reached a peak after the Cold War with their planning for four common spaces – Common Economic Space, the Common Space of Freedom, Security and Justice, the Common Space of External Security, and the Common Space on Research, Education and Culture.
2008年的俄格冲突和2014年的克里米亚入俄,虽令欧俄战略互信下降,但其关系缓和仍颇有空间,双方经贸及能源往来甚至不减反增。
The Russia-Georgia conflict in 2008 and Moscow's annexation of Crimea in 2014 dented the strategic mutual trust between Europe and Russia, but there was much room for an upturn and bilateral economic ties, trade and energy deals even increased.
欧盟2016年出台的最新版《全球战略》,也仅将俄罗斯归为风险相对较低的"混合战争"威胁。
EU's latest Global Strategy issued in 2016 only labeled Russia as a "mixed war" threat on a relatively low-risk level.
然而,美国持续推进北约东扩、罔顾俄方安全关切的"拱火"之举,最终导致欧洲大陆重燃战火。这令弥漫在全欧的反对"防务开支挤占社会福利"的民意顿时反转,原本惟恐"穷兵黩武"被选民嫌弃的欧洲各国政要,转而纷纷做出"厉兵秣马"之状,以迎合骤然逆转的选民情绪。
But the flames of war were ignited on the European continent owing to America's continuous push for NATO's eastward expansion and its instigation regardless of Moscow's security concerns. As a result, Europeans that used to oppose defense expenditure squeezing social benefits have changed their mind, and the political figures who used to fear being abandoned by voters for their more "militant" stances are all eager to step up military preparations to cater to the sudden change of prevalent sentiments.
乌克兰问题的演变有着复杂历史经纬。乌克兰沦为大国对抗的前沿,也令欧洲受伤颇深。俄罗斯是"搬不走的强邻",美国是"请神容易送神难"的"盟主",欧洲各国更是各怀心思甚至龃龉不断。在这一背景下,构建平衡、有效和可持续的欧洲安全架构遥遥无期。面对纷乱复杂的局面,如何真正实现欧盟"战略自主"与欧洲大陆的"持久和平",值得欧洲人深入思考。
There are extremely complex historical reasons for the evolution of the Ukraine issue. That Ukraine has been reduced into the forefront of major-country confrontation has also hurt Europe, which is having Russia, the strong neighbor that won't move, on one side and the US, the chief that is not easy to deal with, on the other, while the countries on the continent are all making their own calculations. Against such a backdrop, creating a balanced, valid and sustainable European security architecture seems far beyond reach. In the current entanglement, how to realize "strategic independence" and "lasting peace" in the real sense is a question the Europeans should really think about.