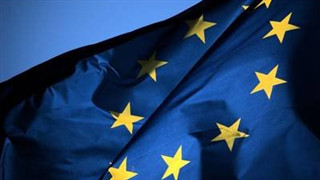 张记炜
By Zhang Jiwei
近日,欧盟委员会主席冯德莱恩表示,欧盟应该拥有真正的防务联盟,以应对未来的新威胁,欧洲共同防务建设必须提速。
European Commission President Ursula von der Leyen recently said the EU should have a real defense alliance to cope with new threats in the future and must speed up its common defense construction.
长期以来,欧盟国家在防务问题上一直依赖由美国主导的北约,但随着美欧关系日渐疏远,欧盟战略自主的呼声不断高涨。
Over the years EU members have been relying on the US-led NATO for defense protection, but there has been a rising call for the EU's strategic independence as the US-EU relations strain.
近年来,欧盟在防务合作领域的机制建设成果颇丰。欧盟目前设立了欧洲防务基金,在经济上协调和资助欧盟各成员国的军事技术研发。欧盟还设立了防务合作协调年度审查机制,协调各成员国的年度防务计划,避免重复建设造成浪费。此外,可使欧盟各成员国的防务合作常态化的永久结构性合作机制也是欧盟防务发展的重要手段。
The EU's efforts for building its own defense cooperation regime have yielded satisfactory results in recent years. It has launched the European Defense Fund (EDF) to economically coordinate and sponsor the military technology R&D of its members; it has formed the Coordinated Annual Review on Defence (CARD) to coordinate the member states' annual defense plans and avoid wastes resulting from repetition. The Permanent Structured Cooperation (PeSCo) that aims at regular defense cooperation among EU members is another important means to the union's defense development.
然而,受美国的阻碍和欧盟自身防务预算短缺的掣肘,以及欧盟内部各成员国分歧明显的挑战,欧盟实现防务领域的战略自主不可能一蹴而就。
However, what with America's obstruction and what with EU's own limited defense budget, plus the marked divergence among the members, its strategic independence in the defense domain won't be realized overnight.
美国是欧盟防务自主道路上难以逾越的一道障碍。美国不希望看到一个在安全事务上将其排除在外的欧洲,因此频繁强调北约在保障欧洲安全过程中的重要性。拜登政府上台后,美国多次强调盟友合作,意在修复特朗普时期因奉行"美国优先"政策对美欧关系造成的损害。美国还加强同欧洲防务局的磋商,力争达成新的合作协议,扩大美国和北约在欧洲事务上的影响力。
For one thing, the US is a barrier on the EU's way to defense independence that's hard to surmount. Rejecting a Europe that excludes America from its security affairs, Washington has frequently underscored how important NATO is in guaranteeing Europe's security. After Biden took office, he has emphasized cooperation with allies multiple times with a view to mending the US-EU relations damaged by Trump's "America first" policy. Washington has also strengthened consultation with the European DefenceAgency for a new cooperation agreement in order to expand America's and NATO's influence over European affairs.
欧盟防务预算的短缺也阻碍其战略自主的实现。新冠肺炎疫情打乱了欧盟的战略规划,导致欧盟在防务领域的预算资金大幅减少。超过40项正在进行的永久结构性合作机制防御项目面临资金短缺,这对欧盟防务自主来说是巨大的打击。
For another, a limited defense budget has tied the EU's hands in pursuing strategic independence. The COVID-19 pandemic has disrupted its strategic plan by squeezing the defense budget and exposed more than 40 PeSCodefense projects to a capital shortfall, lending a heavy blow to the EU's endeavors for defense independence.
欧盟各成员国的发展历史和地理位置不尽相同,在防务自主上的看法并不一致,难以形成统一的战略认知。以法国为代表的老牌欧盟成员国坚持强调欧盟防务自主,而以东欧国家为代表的新欧盟成员国则倾向依靠北约的力量。这一分歧对于欧洲防务一体化将产生何种影响仍有待观察。
Moreover, the EU members don't see eyes to eyes on defense independence given their different development history and geographical location, making it hard to reach a unified strategic perception. Old members represented by France insist on defense independence while new members represented by East European countries tend to continue depending on NATO. How the divergence will affect Europe's defense integration is to be watched.