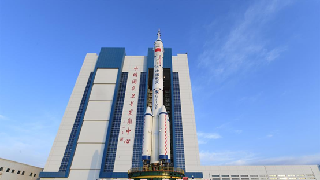 Wang Yaping [Photo provided to chinadaily.com.cn]
Senior Colonel Wang Yaping, 41, a native of Shandong province, joined the PLA Air Force in August 1997 and served as deputy squadron commander before joining the second group of the PLA Astronaut Division in May 2010.
In March 2012, she was part of the backup crew for the Shenzhou IX mission and in June 2013, she took part in the Shenzhou X mission, which lasted nearly 15 days. She is the second Chinese woman to have flow to space.
During the mission, Wang gave China's first space-based lecture inside the Tiangong I experimental module to Chinese students.
Wang was selected for Shenzhou XIII in December 2019.