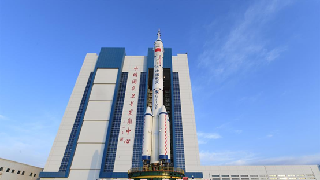 Zhai Zhigang [Photo provided to chinadaily.com.cn]
Major General Zhai Zhigang, 55, a native of Heilongjiang province, joined the People's Liberation Army Air Force in June 1985. He is a veteran astronaut of the PLA Astronaut Division and was an experienced fighter pilot before being selected in January 1998 as one of the nation's first astronauts.
Zhai was one of two alternates for Yang Liwei, who conducted China's first manned spaceflight in October 2003 on the Shenzhou V mission, and was part of the backup crew for the Shenzhou VI mission in October 2005.
In September 2008, he undertook his first space mission onboard Shenzhou VII. He was accompanied by Liu Boming and Jing Haipeng. During the mission, Zhai and Liu conducted China's first spacewalk.
Zhai was selected for Shenzhou XIII in December 2019.