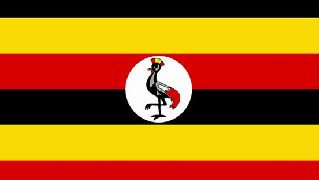 KAMPALA, May 3 (Xinhua) -- The Ugandan military on Sunday said it has issued measure to stop the spread of COVID-19 among its troops in Somalia and Equatorial Guinea after one of them tested positive for the virus.
Richard Karemire, Ugandan military spokesperson, told Xinhua by telephone that guidelines for prevention, surveillance, case management and treatment for COVID-19 have been established to protect the troops serving under African Union Mission in Somalia (AMISOM) and capacity building in Equatorial Guinea.
He said the military medical teams will handle and treat any confirmed cases of COVID-19 within the Horn of African nation and western African country respectively.
"Should we get any additional cases, medical teams will handle (them) as per now established procedure. There is no need to worry," said Karemire.
The army on Thursday said one of its troops in Somalia tested positive for the disease.
As a result, UPDF high command, according to Karemire, with immediate effect suspended the rotation of its peacekeeping troops to Somalia and capacity building in Equatorial Guinea.
Uganda has some 6,000 troops serving under AMISOM and over 100 officers in Equatorial Guinea helping to build capacity and professionalization of the west African nation's army.
The east African country deploys troops to Somalia and Equatorial Guinea on a one year rotational basis.