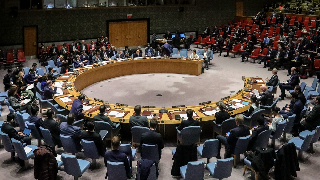 Russian Foreign Minister Sergei Lavrov said on Monday that other permanent members of the United Nations Security Council have agreed to hold an online five-way summit, proposed by Russian President Vladimir Putin, Interfax news agency reported.
Leaders of China, the United States, France, Britain and Russia are going to discuss international peace and security measures.
Russian Presidential Spokesman Dmitry Peskov said last week that preparations were underway for a summit of the five permanent members of the Security Council.
"The exact date for the video conference has not been designated yet," he noted.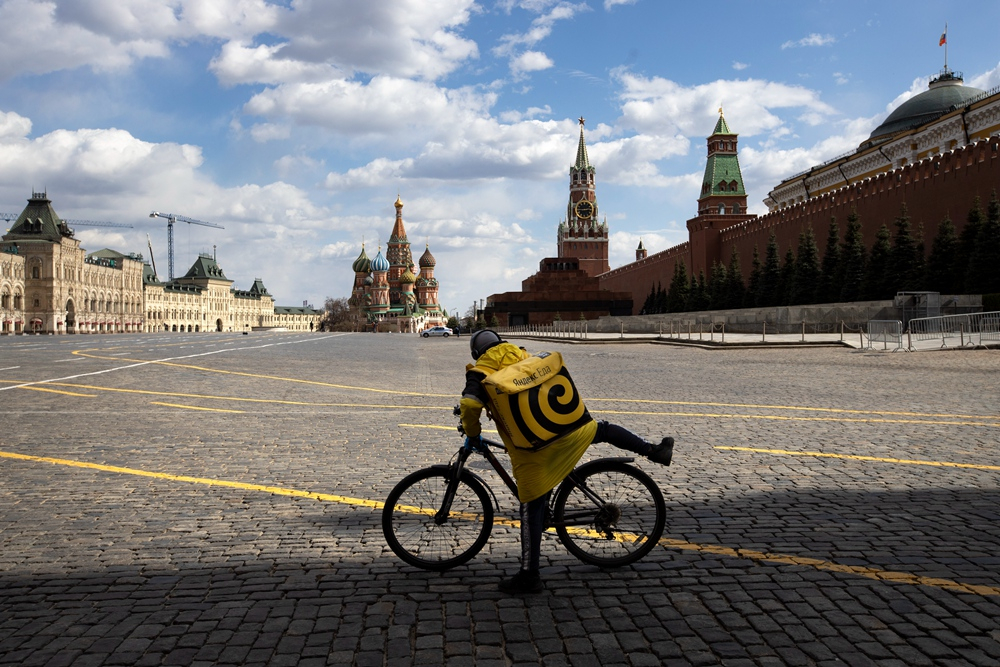 A food delivery courier rides his bicycle on an empty Red Square in Moscow, Russia, April 23, 2020. /AP
China called on the summit to "deliver a clear message of unanimity" on supporting international cooperation to fight the coronavirus.
"The COVID-19 pandemic is still spreading around the world. It can only be stopped and defeated by international solidarity and cooperation," Chinese Foreign Ministry spokesperson Geng Shuang said at a regular press briefing on Thursday.
"China holds a positive attitude towards all initiatives that will help the global efforts against the virus," Geng added. "We believe that the summit needs to deliver a clear message of unanimity on supporting the international anti-epidemic cooperation."
Confirmed COVID-19 cases have topped 2.9 million globally, with the death toll surpassing 206,000, according to the latest statistics released by Johns Hopkins University.
(With input from Reuters)