Over 190,000 Chinese volunteer soldiers died in the Korean war. Yet 66 years later, remains or possessions of many of the fallen have still not been returned to China.
But, for a sixth straight year, sets of remains will be returned on Wednesday, bringing families and war survivors some closure.
In paying tribute to fallen soldiers, 88-year-old Ma Shixun, who survived the Korean War, said he would never forget the sacrifices that his comrades-in-arms made. He joined the Chinese volunteer army in 1951 and served in the logistics department, one of the hottest targets of the enemy's aerial bombing.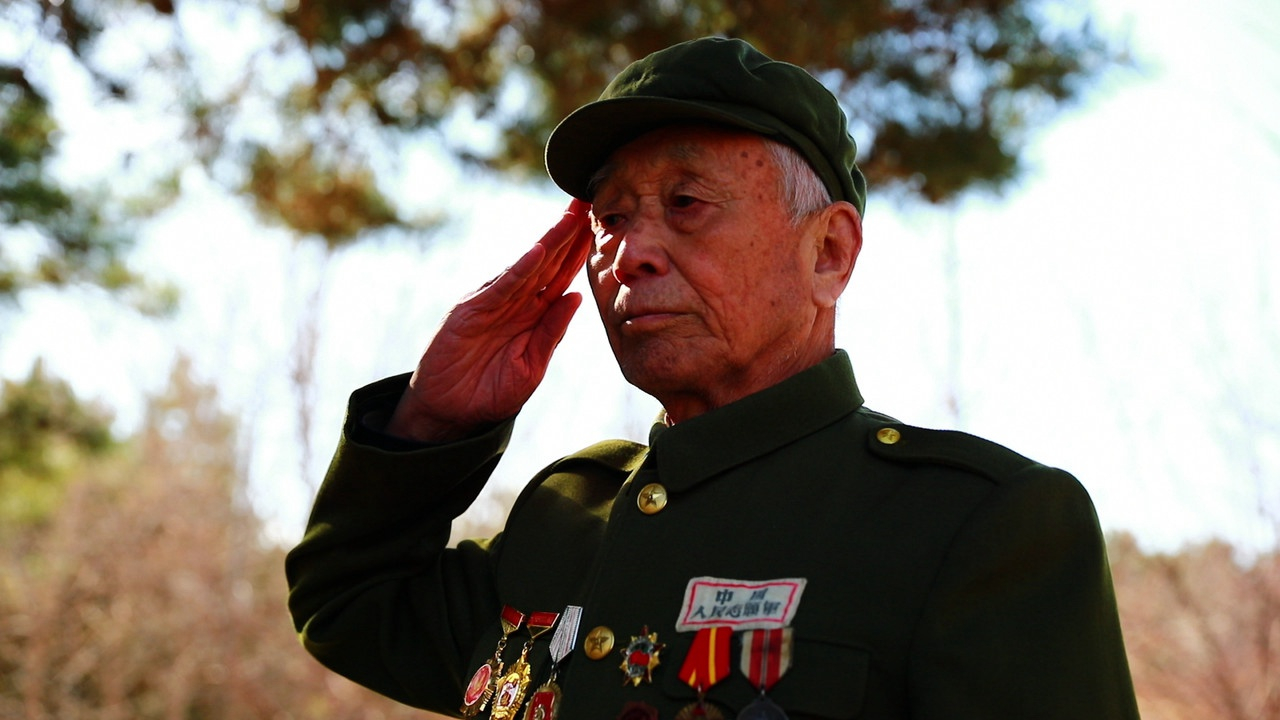 Ma Shixun salutes at his comrades-in-arms' tombs. /CGTN Photo
"'Are you all sure of what you're signing up for? Think twice!' my instructor asked us at the recruitment. I almost lost my life after one bombing because the fire couldn't be put out in our unit," said Ma.
As part of the consensus reached by China and South Korea in 2013, remains of Chinese volunteer soldiers who served in the Korean War will be returned to China on a yearly basis. So far, 589 sets have come in. They include everything from shoes and stamps to skeletal remains. They've all been buried in Shenyang.
One soldier from the PLA air force told CGTN at the cemetery that though the war ended 66 years ago, they must never forget the sacrifices of those who died and to treat them as spiritual role models.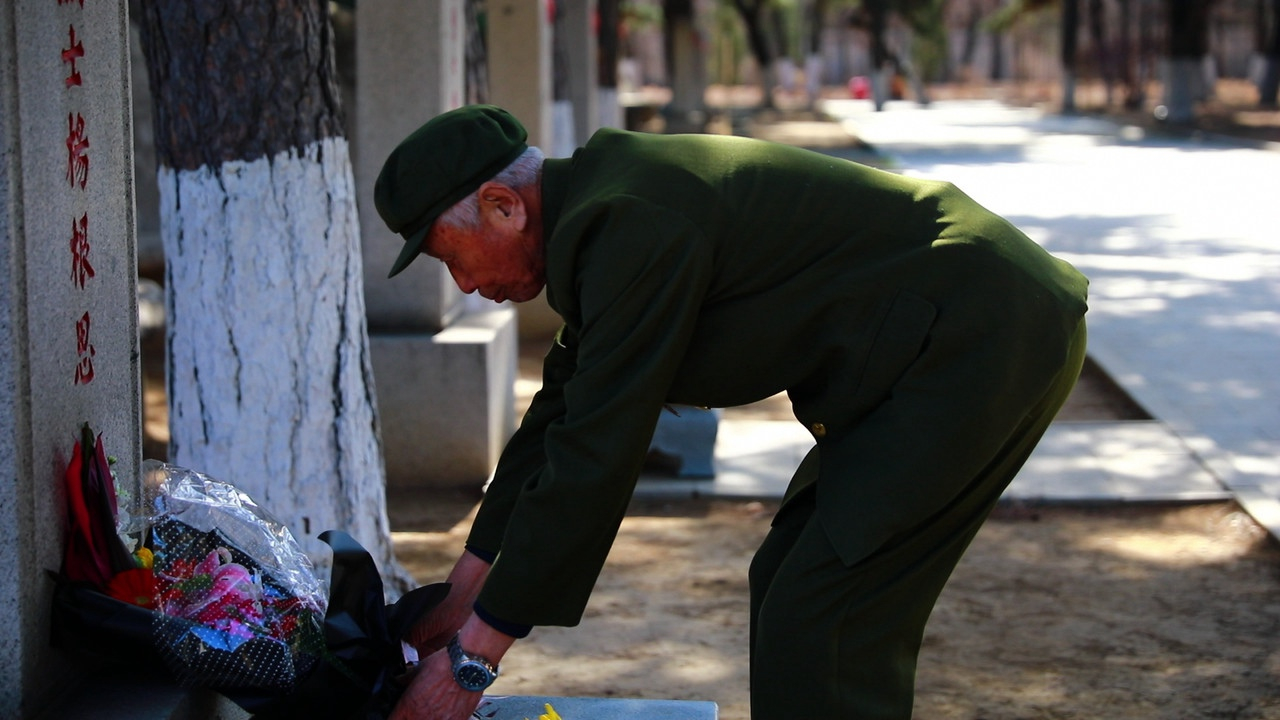 Ma Shixun pays tribute at his comrades-in-arms' tombs. /CGTN Photo
"Since 1993, I have come to the cemetery on my own every year just before Tomb Sweeping Festival. At first, it was spontaneous. Nowadays though there are fewer and fewer living veterans, so we come to pay respects in groups," said Ma.
After last year's repatriation ceremony, the newly formed Ministry of Veteran Affairs, a result of structural reform of China's State Council, is taking charge of the relevant work regarding the settlement of remains for Chinese volunteer soldiers.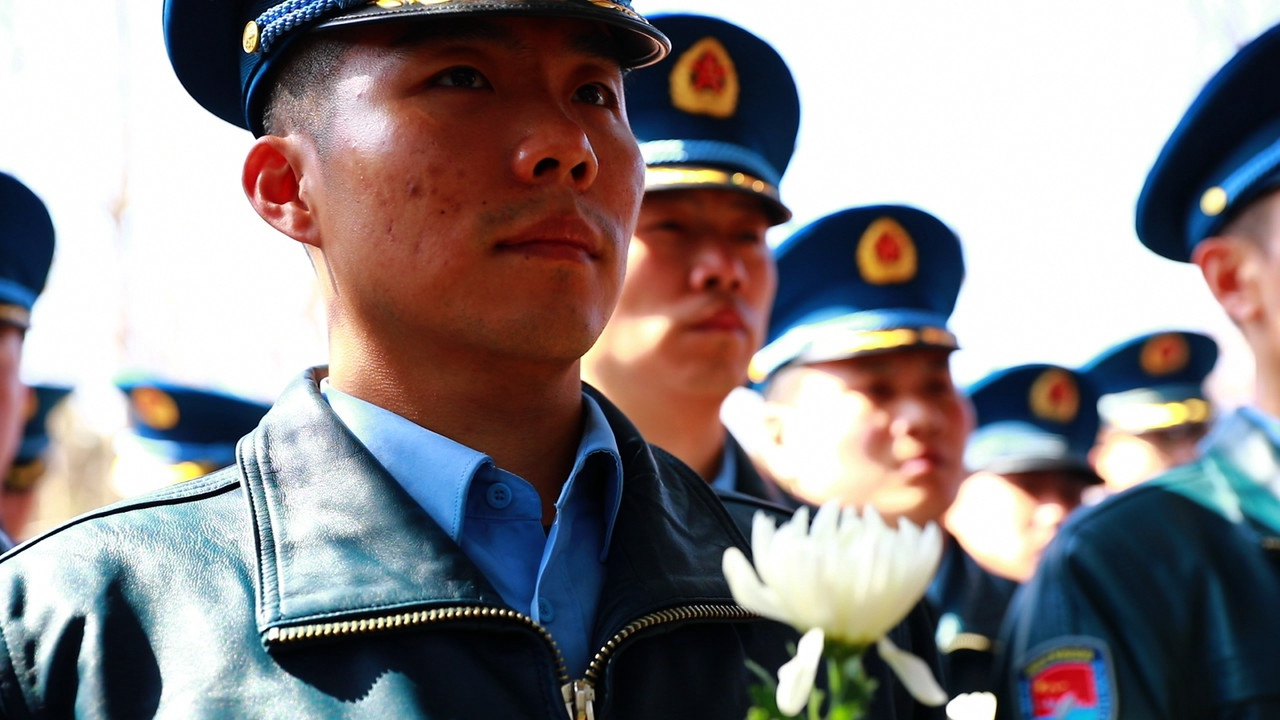 Pilots from the People's Liberation Army air force listen to veteran Ma Shixun sharing his wartime experience. /CGTN Photo
"Ten sets of remains will be returned this Wednesday but their identities are still unknown. After the burial service, we will work on the establishment of digital archives for the remains which have been returned," Li Liansheng, who works at the Liaoning Bureau of the Ministry of Veterans Affairs, told CGTN.
So far, only 24 sets of the 589 returned have been identified. As for the rest, veterans like Ma Shixun can only regard them as their comrades-in-arms.