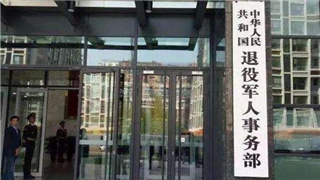 By Xu Wen
BEIJING, Mar. 19 (ChinaMil) -- The Ministry of Veterans Affairs of the People's Republic of China signed cooperation agreements on preferential policies with 10 banks in Beijing on March 19th, which included Industrial and Commercial Bank of China (ICBC), Agricultural Bank of China (ABC), Bank of China (BOC), China Construction Bank (CCB), Bank of Communications (BOCOM), Postal Savings Bank of China (PSBC), China CITIC Bank, China Everbright Bank (CEB), China Merchants Bank (CMB) and Industrial Bank.
The 10 banks promised to provide priority, quality and preferential financial services to military personnel, their families, and veterans. Those who are entitled to the preferential treatment can apply for exclusive bank cards at branches of the above-mentioned banks by presenting valid military identity documentation such as certificate of officer, certificate of soldier and certificate of veteran.
The banks will set up special windows at its branches and post priority signs for military personnel and veterans so as to open green channels and provide priority services for customers presenting exclusive bank cards. The cost of the card, annual fee, petty account management fee and inter-bank transfer fee will be waived. Other personalized exclusive financial preferential services will also be provided.
In addition, within the framework of the agreements, the banks will also provide necessary financial and human resources support for preferential treatment of military personnel.
A responsible official from the Ministry of Veterans Affairs said that the signing of the cooperation agreements is a beneficial attempt to mobilize social resources to serve recipients of preferential treatment. Socialized preferential treatment of military personnel in more fields will be carried out in future so as to make "military service a respected occupation in society."