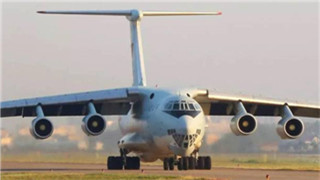 China and New Zealand's air forces will conduct a bilateral joint exercise from Monday to June 21 in New Zealand, the People's Liberation Army Air Force announced on Monday.
A Chinese Ilyushin IL-76 military transport aircraft, stopping over in the Philippines and Australia during the flight, landed in Auckland days before to take part in Exercise Skytrain18 with the New Zealand Defense Force.
The stopovers followed international conventions and regulations of the Philippines and Australia, and also got support from these two countries.
The training, for humanitarian aid, disaster relief and maritime rescue, is the first bilateral joint exercise between China and New Zealand's air forces.