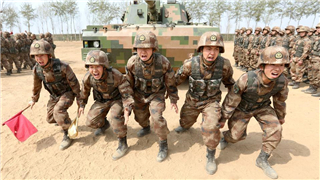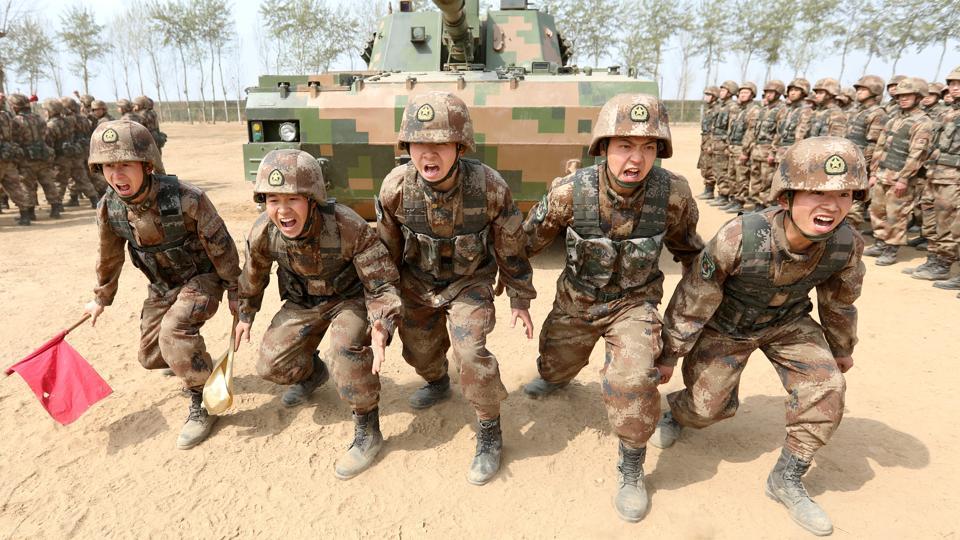 Soldiers of China's People's Liberation Army (PLA) are seen during a military promotional event in Baoding, Hebei province, China March 30.(REUTERS FILE)
Source: hindustantimes.com
China has revised rules for millions of its People's Liberation Army (PLA) personnel, easing their use of internet on mobile phones, regulating online shopping and putting in place a standardised weight for the troops.
Some regulations were aimed at strengthening political loyalty of the troops to the Communist Party of China.
The orders signed by President Xi Jinping in his capacity as the chairperson of the Central Military Commission (CMC) were divided under the military's interior (internal) order, code of conduct and military formation.
"The previous tight control on mobile phone use has been relaxed," the PLA's military website said. The phones and social networking applications can be used after registering the hardware and applications' accounts with respective commanding units.
"The revised regulation on the military code of conduct stipulated relevant rules regarding the military's political loyalty, organisation, combat operations, training, work, confidential information, integrity, financial affairs, interaction with the people, and daily life," the CMC training management department said in a statement.
"The three revised regulations, which underlined the absolute leadership of the Communist Party of China (CPC) over the people's armed forces, will take effect from May 1," it said.
The statement added that the revisions were "…intended as modifications in keeping with the rapid evolution of the PLA and to facilitate the military's modernisation efforts".
"There are more and clearer instructions on behaviour and etiquette for PLA personnel. Members of the military are required to control their weight according to a certain standard," the report in the PLA website said.
The new standards for weight for the troops were not revealed.
In 2015, the CMC had linked promotions to weight limits and fitness, saying it was a basic way to ensure a soldier's physical and mental quality.
"Clauses on online shopping, prevention of training injuries and psychological consultation were also added to the regulations," the military website report said. "A PLA researcher of regulations, who wished not to be identified, explained that the revisions eliminated some antiquated rules, such as those on mobile phone use, and took reasonable needs from military personnel into consideration," it added.
Disclaimer: This article was originally produced and published by hindustantimes.com. View the original article at hindustantimes.com.