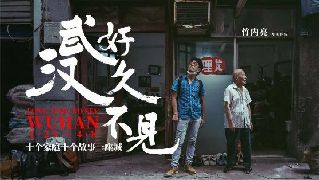 "Since many countries around the world are still searching for ways to co-exist with Covid-19, I want to share China's reality with Japan and other countries, as an example, as a hope."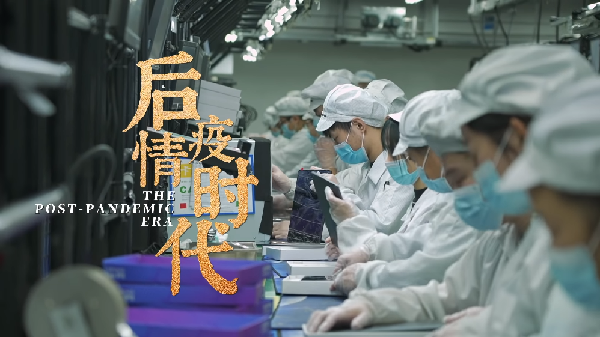 Cover of documentary "The Post-Pandemic Era" by Japanese director Ryo Takeuchi
A 33-minute documentary titled with "The Post-Pandemic Era" by Japanese director Ryo Takeuchi, features China's efficient pandemic control and economic recovery made its debut on Jan. 1, 2021. Once released, it has been well received by audience worldwide, and has made it to the front page of Japan's most visited website Yahoo! Japan.
Entering winter, the world struggles to deal with a spike in Covid-19 cases brought by the cold weather. Japan alone, tops 300,000 total coronavirus cases on Jan. 13, 2021 as daily deaths hit record 97, Japan's largest and oldest English-language daily newspaper The Japan Times reported.
On the same day, Japan's Prime Minister Yoshihide Suga announced that Japan would expand its state of emergency to seven more prefectures and ban all foreign nationals from entering the country. As the pandemic continues to rampage in Japan and many other countries around world, the documentary no doubt is endowed with even bigger significance.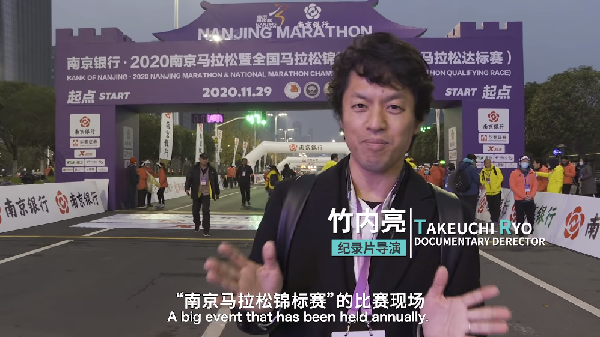 Screenshot of the documentary "The Post-pandemic Era" by Japanese director Ryo Takeuchi, on Youtube.
With China having largely contained the coronavirus, "The Post-Pandemic Era" gives a full record to Chinese people's daily life in the post-pandemic era as its name indicates. It is divided into four chapters, "No Human Involved", "Live Streaming Kingdom", "Getting Rid of Coronavirus" and "'Zero Infected' in Wuhan", in which China's efforts in pandemic prevention and control as well as work and production resumption have been objectively recorded and acknowledged.
Takeuchi Ryo, the director of the documentary, lives in China now and has been living there for seven and more years. Since the outbreak of the pandemic, the increasing prejudice and bias against China by western media saddened him and gave him the idea of recording the real life combating the coronavirus in this country.
Cover of documentary "Long Time No See, Wuhan" by Japanese director Ryo Takeuchi
Worth noticing, "The Post-Pandemic Era" is not the first film Takeuchi made themed with China's battle against the coronavirus. His two previous works under such topic are also widely noticed. One is "Nanjiang First Scene: A city sees no more new confirmed Covid-19 cases", which recorded the immediate and efficient measures China taken to contain the coronavirus in Nanjing, east China's Jiangsu Province; the other one "Long Time No See, Wuhan" presented 10 days of 10 people's daily lives in Wuhan, central China's Hubei Province, which have been reasonably back to normal.
Photo taken on Jan. 2, 2021 shows crowds celebrating the New Year at Fuzi Temple, Nanjing City, east China's Jiangsu Province. (Photo by Yang Suping/Guangming Picture)
"From what I can tell, China has entered the post-pandemic era by successfully controlling the epidemic and refueling the economy," Takeuchi spoke of his documentary on Weibo, one of China's biggest social media platform, "since many countries around the world are still searching for ways to co-exist with Covid-19, I want to share China's reality with Japan and other countries, as an example, as a hope."
The documentary is broadly supported by audience domestic and overseas, and has drawn great attention on the global stage. Chinese Foreign Ministry spokesperson Hua Chunying expressed her appreciation to the film during a regular press conference on Jan. 6, 2021. The world needs to know the real situation and feel the true emotions, just as what director Takeuchi conveys, Hua says, calling on more international journalists to see, write, film and document with not only eyes and pens, but also with hearts and humanity.
"As the documentary pointed out, 'at present, China's anti-epidemic achievements and economic recovery is the best reward for all the efforts put in by the 1.4 billion people,' Hua stressed about enhancing mutual understanding, "we commend director Takeuchi for objectively and truthfully recording this extraordinary passage China has traversed."