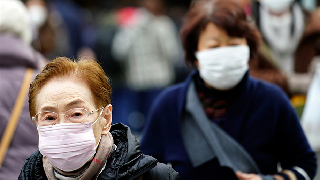 The number of confirmed COVID-19 cases in Japan increased to 962 on Monday, NHK reported citing local officials.
A total of 705 patients diagnosed with the disease in Japan are from the Diamond Princess cruise ship.
As of Monday, 12 people have died of the coronavirus in Japan, with six fatalities from the ship.