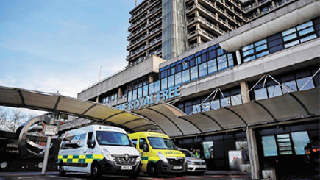 An elderly patient with underlying health issues has died after testing positive in the United Kingdom for the novel coronavirus.
The Royal Berkshire NHS Trust said in a statement: "We can confirm that an older patient with underlying health conditions has died. The patient has previously been in and out of hospital for non-coronavirus reasons, but on this occasion was admitted and, last night, tested positive for coronavirus."
The news comes after health authorities said there were more than 100 novel coronavirus cases in the UK.