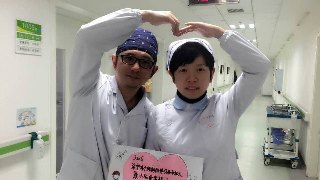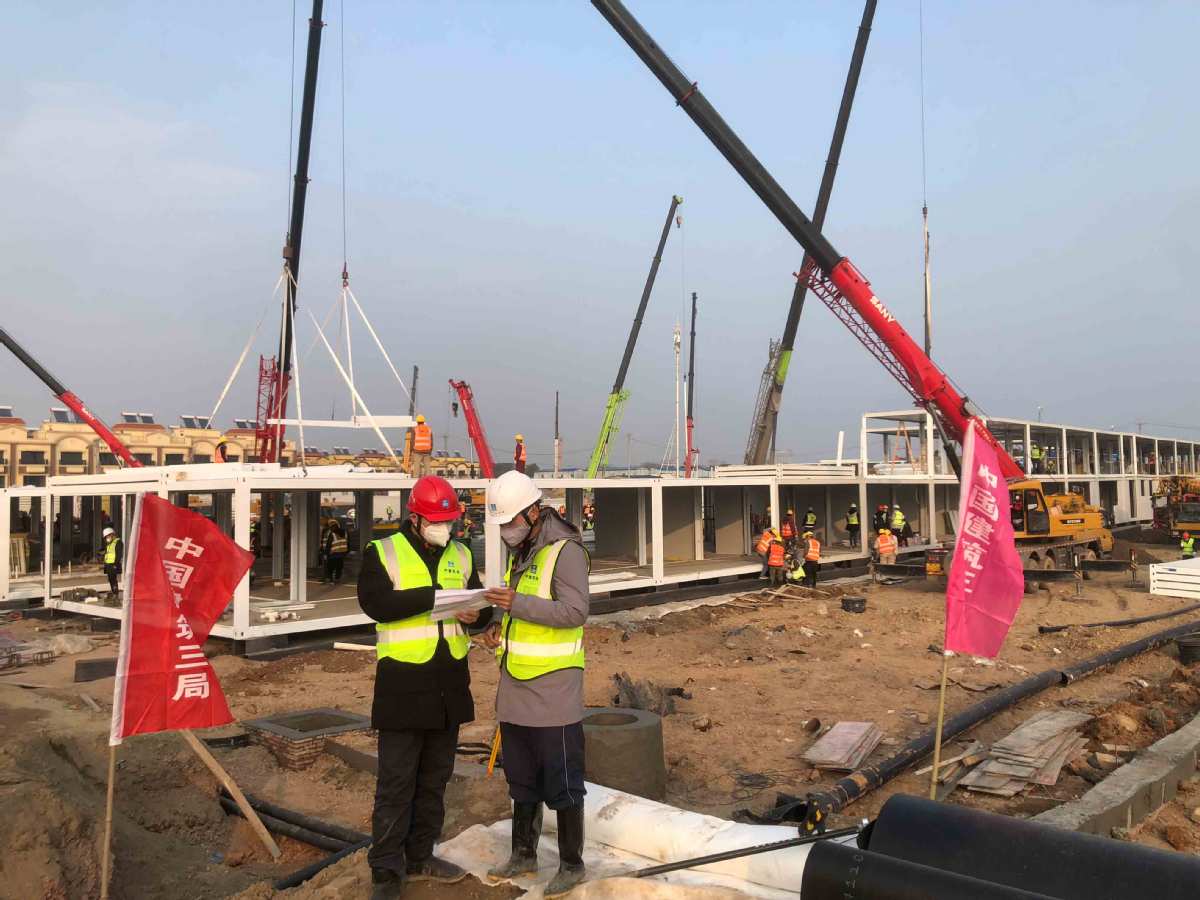 Zhong Hao (left) works at the construction site of Huoshenshan Hospital in Wuhan, Hubei province, last month. His wife, Hu Jie, worked at the construction site for Leishenshan Hospital, another 'instant infirmary' in the city. CHINA DAILY
Professionals from the fields of medicine and construction have been working in tandem to help beat the outbreak. Zhao Yimeng reports from Beijing, with Liu Kun and Wu Yong in Wuhan.
Editor's note: As residents of Wuhan, Hubei province, continue to battle the coronavirus epidemic, China Daily profiles three couples working on the front line of the struggle.
Hu Ming and Wang Jie, ICU director and head nurse at the Wuhan Pulmonary Hospital
Wang Jie rushed from the fever clinic on the first floor of the Wuhan Pulmonary Hospital to the intensive care unit on the 13th floor, where her husband Hu Ming was working.
She only stopped there for two minutes. "I visited and told him off for not taking a good rest, and then I had to go back to my own work," Wang said, an angry look on her face.
Hu Ming remained silent in front of his wife. As director of the ICU, Hu has been working on the front line of the battle against the coronavirus epidemic for several weeks. Most days he has only had two to three hours rest.
He wasn't feeling well on Feb 6, and his temperature had been slightly higher than normal for a few days.
"He is not made of iron. I told him to take a rest, even though the result of his CT scan was fine. Even his departmental manager suggested that Hu should monitor his own physical condition, but he just didn't listen," Wang said.
Hu said: "Who will the patients count on if we retreat? The ICU is always the last pass for disease, and we are the guards of the pass. Without us, the pass is like a team without a goalkeeper."
He stressed that he would continue to work in the ICU until the epidemic had been defeated.