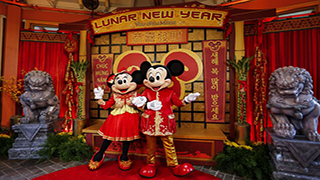 A FUSION OF CULTURES
At the show, Reham Ahmed, a young Egyptian woman who studies Chinese at the Cairo University, said, "The celebration combines both the Egyptian and the Chinese cultures, so it is attractive to me as an Egyptian and a student of Chinese language."
Egyptian-Chinese cultural interactions have been noticeably growing thanks to the support of the leaders of both countries, Fathy Abdel-Wahab, head of the Cultural Development Fund of Egypt's Ministry of Culture, said during the event.
Similarly, such celebrations offer non-Chinese participants enjoyable experiences of traditional Chinese culture and enhance people-to-people exchanges.
"Lunar New Year has become an integral part of our calendar in New South Wales (NSW) State," NSW Premier Gladys Berejiklian said.
"It is a time for families and loved ones to come together and share in new hopes and aspirations."
On Tuesday, calligraphers from both China and Japan wrote "Fu," a Chinese character meaning fortune and luck, on red paper with brush and ink in Tokyo.
"Cultural exchanges between China and Japan go back a long way," said Kiyoaki Igaki, president of the Japan Academy of Calligraphy Art. "Culture knows no national boundaries. This event allowed Japanese people to experience the charm of traditional Chinese culture."
At Disney's California park, Gary Maggetti, general manager of Pixar Pier, park banquets and festivals, believes food and culture can bring people together and create harmony, and that celebrating the Chinese New Year gives Disney's guests an opportunity to try new things.
"The feedback from our guests (on the Chinese New Year) has been very warm -- to try something different or to reinforce a family memory," he said. "It makes Chinese culture more accessible to Americans."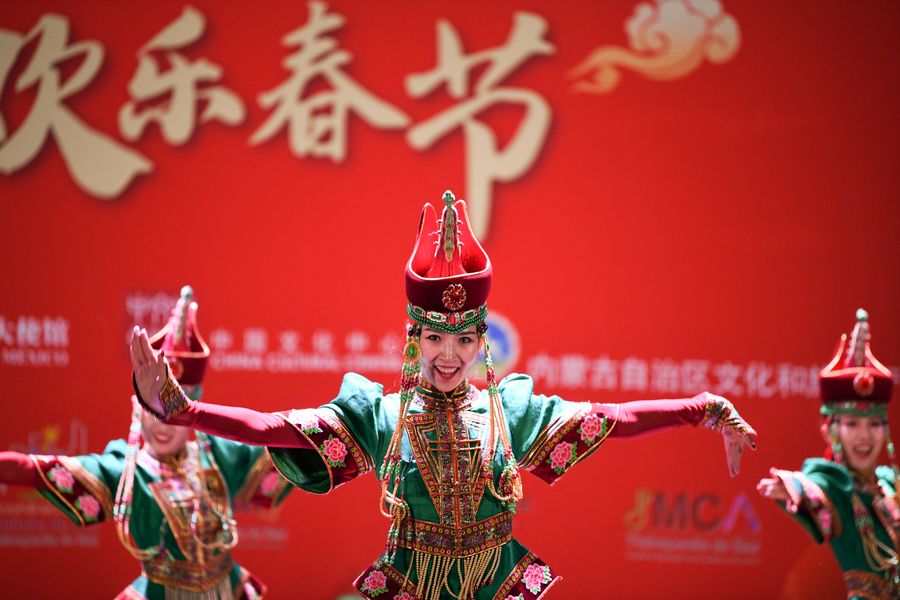 Dancers from China's Inner Mongolia Autonomous Region perform at a celebration event greeting the Chinese Lunar New Year in Tlalnepantla, State of Mexico, Mexico, Jan. 17, 2020. (Xinhua/Xin Yuewei)