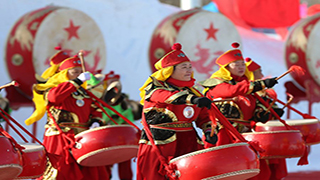 In the Year of Rat, China is determined to secure a victory in the battle against poverty and complete the building of "xiaokang," or a moderately prosperous society in all respects.
BEIJING, Jan. 24 (Xinhua) -- Chinese around the world ring in the new zodiac year on Friday. The Year of Rat will start on Saturday, unleashing a new 12-year zodiac circle, with the animal sign attributed to the traits of being quick-minded, resourceful and versatile.
Preluding the Chinese Lunar New Year, the Shanghai Museum is holding an exhibition featuring "The Year of Rat: Good Harvest," showing the audience relics with images of the zodiac sign of the rat.
A 16.3-cm high bronze and gold-plated Qing Dynasty (1644-1911) statue of the God of Wealth holds a rat in his hand. Another Qing Dynasty jade carving is a statue of a "mouse scholar" wearing a long robe with wide sleeves and lapels, holding scriptures.
Experts at the museum said the rat comes first in the 12 zodiac animal signs. In China's folk arts, people often combine the images of rats with oil lamps, melons, cereal seeds and fruits, embodying the auspicious meaning of prosperity and abundance.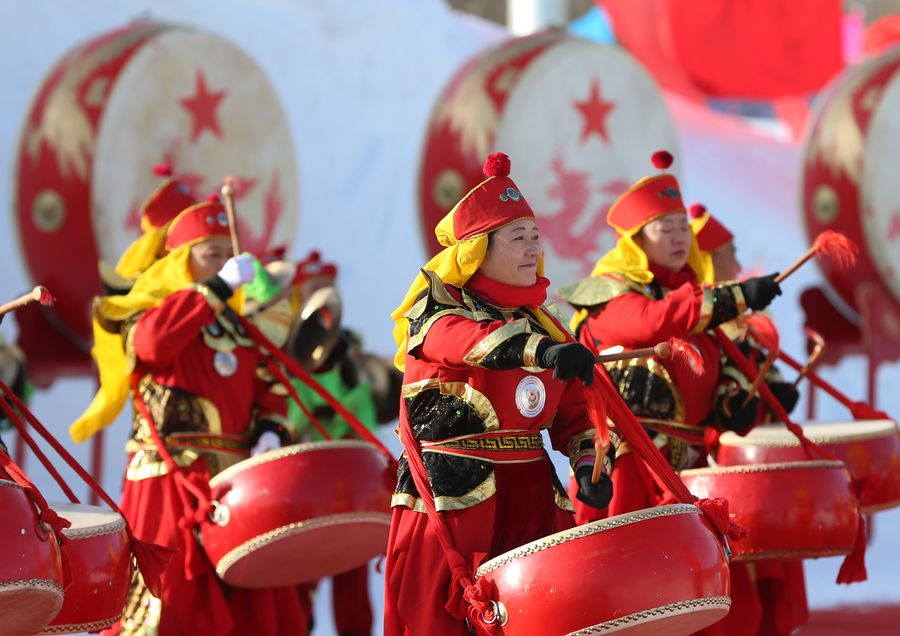 Performers play drums at the opening ceremony of the First Snow & Ice Cultural Tourism Festival in Jingyuan County of Guyuan, northwest China's Ningxia Hui Autonomous Region, Dec. 26, 2019. (Xinhua/Jia Haocheng)

BEST TIME FOR CULTURAL REVIVAL
Days ahead of the Lunar New Year, red lanterns have been hoisted and festive activities with a variety of local characteristics and customs held every day since Jan. 17, which was the Kitchen God Festival, dubbed as the Little New Year on the Chinese lunar calendar, when Chinese start to make preparations for the Spring Festival.
"In the week ahead of the Spring Festival, intangible cultural heritage artists have been busy holding various performance after a big feast of dumplings was held for 1,000 people in our village on Jan. 17," said Shen Kebin, a resident in Shenjiahe Village, Guyuan City of northwest China's Ningxia Hui Autonomous Region.
More than 10 intangible cultural heritage items such as paper cutting, embroidery, Qin opera, painting and shadow puppets have been held every day in the village over this week, which has won the title of an "intangible cultural heritage village" for its preservation of the cultural heritage.
Nearly half of the village's population of 300 are craftsmen and inheritors of certain cultural heritages.