http://vv.chinamil.com.cn/asset/category3/2019/03/10/asset_355111.mp4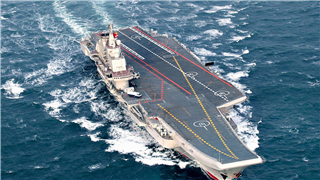 Many international media outlets are highlighting the increase in China's defense budget, saying China is accelerating the growth of its army, with a focus on fighting and winning future wars. Is that really the case?
According to a draft budget report submitted to the ongoing annual session of the National People's Congress (NPC) Tuesday, China will lower its defense budget growth rate to 7.5 percent in 2019, from last year's 8.1 percent. The rate marks the fourth year in a row for the budget growth rate to be single digit, following five consecutive years of double-digit increases.
Zhang Jianping, director of the Center for Regional Economic Cooperation at the Chinese Academy of International Trade and Economic Cooperation, commented that the decrease in the Chinese budget shows the Chinese leadership's rationality of budget distribution. China is playing an increasingly large role in international affairs, and therefore the increase in China's defense budget also covers China's global obligation, according to Zhang.
Adding on this point, Andy Mok, managing director at Red Pagoda Resources, emphasized that the growth of the defense budget is driven by the country's perception of what security it requires. Though 7.5 percent is not an insignificant number, it should be noted that China's security requirement is also increasing in terms of its overseas investment, energy security and more.
On the other hand, U.S. President Donald Trump, in his 2019 National Defense Authorization Act, authorized a top-line budget of 717 billion U.S. dollars, which is more than four times China's defense budget. China's defense expenditure is about 1.3 percent of its GDP, lower than that of many developed and developing countries, which tends to hover around two percent of GDP.
Also, according to the Stockholm International Peace Research Institute, U.S. defense spending per capita in 2017 is 1,819 U.S. dollars, which is more than 11 times that of China's (162 U.S. dollars).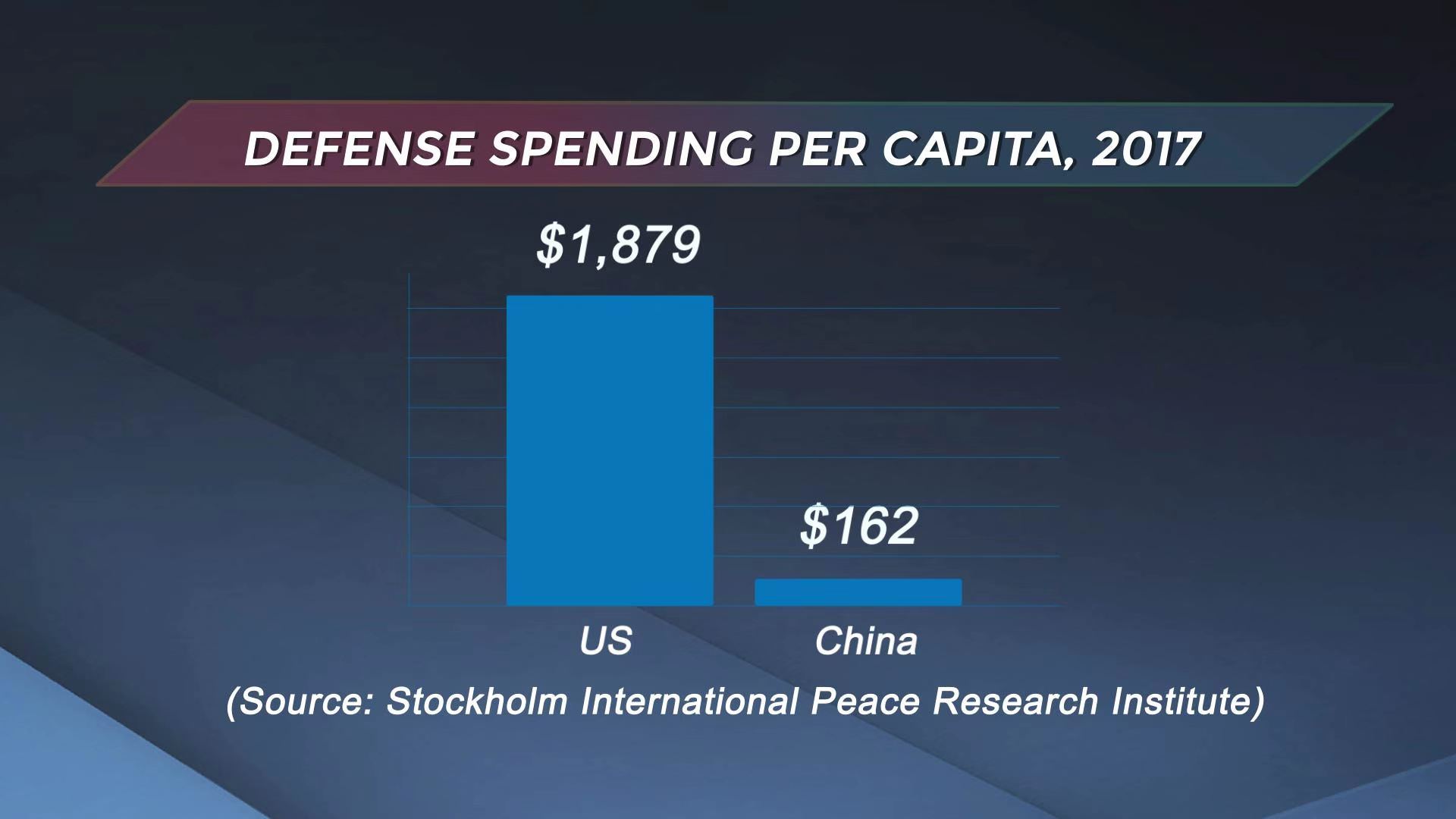 /CGTN Photo
"The U.S. is seen as 'police' globally, though President Trump is reluctant to do so," said Zhang. The U.S. has been held security objectives across the world, and that's why the U.S. defense budget is so high.
"Any increase in the defense budget will alarm some people in the west," commented Andy Mok. The decrease of China's growth rate of defense budget is actually a signal that China views the outside environment more benignly. "The United States' conception of security does not begin in the homeland, because it's better to fight a war or a conflict far from home to prevent any threat to the homeland," Mok added.