http://vv.chinamil.com.cn/asset/category3/2019/03/14/asset_355203.mp4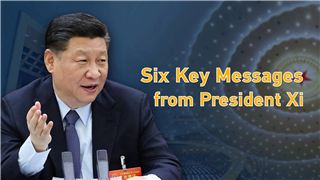 At this year's Two Sessions, Chinese President Xi Jinping made important remarks on a wide range of topics such as culture, poverty alleviation, rural revitalization and the relationship between economic growth and environmental protection when attending panel discussions with legislators and political advisers.
It is a tradition that Chinese leaders attend panel discussions during the annual Two Sessions, which include the annual gathering of the National People's Congress (NPC), China's top legislature, and that of the National Committee of the Chinese People's Political Consultative Conference (CPPCC), the country's top political advisory body.
Xi joined six panel discussions between March 4 and 12, bringing the total number of such meetings he has attended over the past seven years to 42.
During his discussion with CPPCC members from culture, arts, and social sciences sectors, Xi called on attendees to strengthen cultural confidence and guide the people with high moral standards.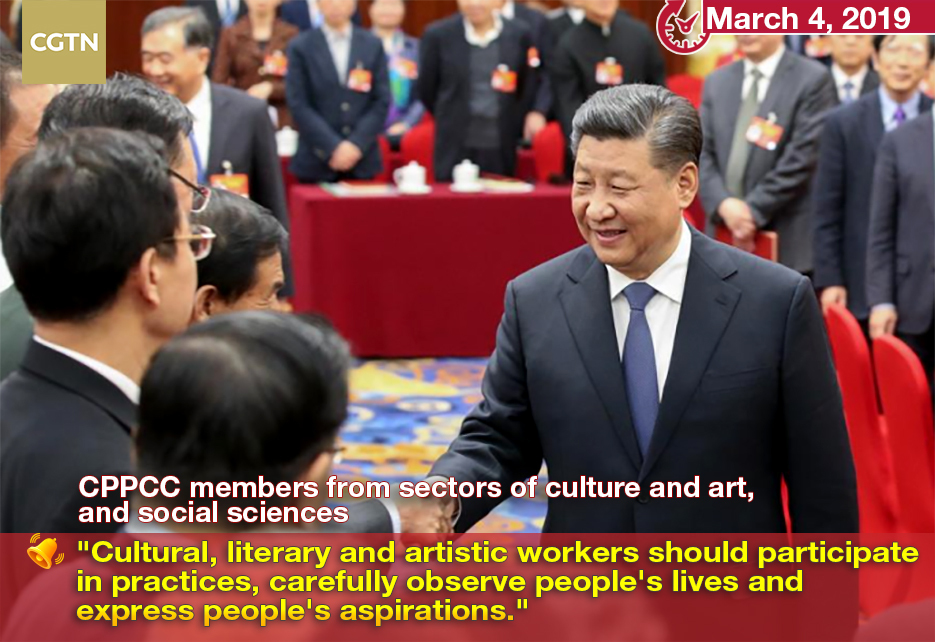 Building Inner Mongolia into an important shield for ecological security in northern China is a strategic position, the president told NPC deputies from Inner Mongolia Autonomous Region, and stressed the importance of a "resolute and effective fight" to prevent and control pollution.
He told NPC deputies from northwest China's Gansu Province that "there should be no retreat until a complete victory is won," and criticized "corruption and bad conducts" in poverty reduction.
With the 2020 deadline Chinese authorities had set to eradicate abject poverty approaching, President Xi reemphasized the importance of perseverance in the fight against poverty.
The rural revitalization strategy was the major theme during Xi's panel discussions with the NPC delegation of central China's Henan Province. He pointed out that ensuring supply of important farm produce, grain in particular, is the top task for implementing the strategy, and urged the province to give full play to its strengths in grain production and build itself into one of China's core areas in grain production.
The development of small and medium-sized enterprises, entrepreneurship and creativity, and the cooperation between the Chinese mainland and Taiwan were featured in Xi's communication with NPC deputies from the eastern province of Fujian.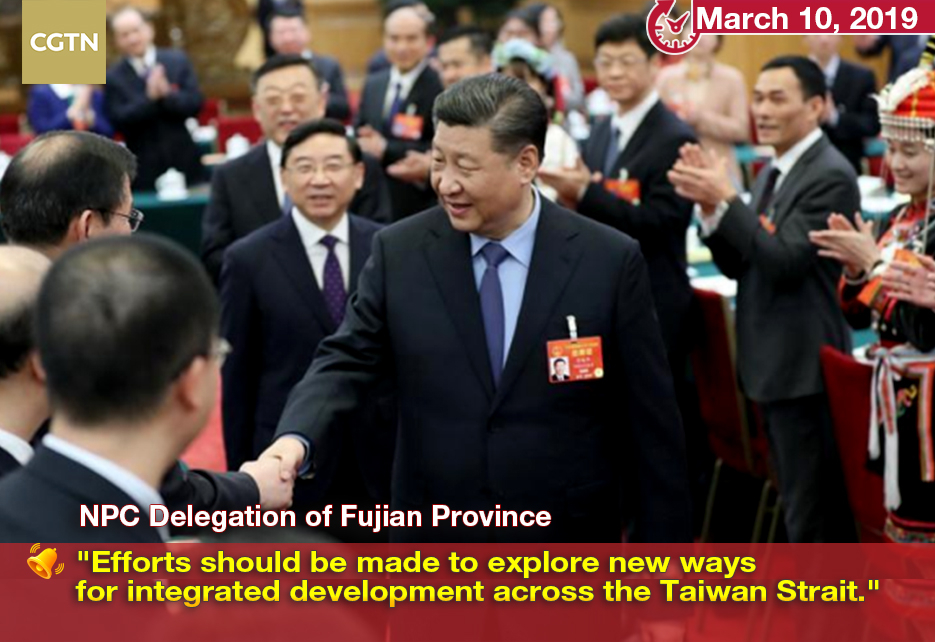 At the last panel discussion with the delegation of the People's Liberation Army (PLA) and the armed police force, Xi urged the military to enhance combat readiness and safeguard China's sovereignty, security and development interests.